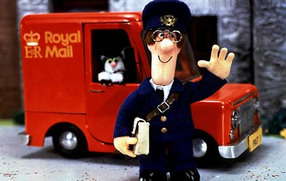 PAT (Port Address Translation) is by far the most common implementation of NAT, and if you have an ADSL router at home there is a 100% chance you are using it.
PAT or otherwise known as NAT overload, allows you to translate IP addresses in a many-to-one method.
In my previous post on Configuring Dynamic NAT we saw that we can NAT many-to-many  but this was limited by the amount of public addresses that you have available. In cases such as home ADSL, your ISP will only issue you with a single public IP address but you might have 2 or more devices that need to access the Internet at any given time. This is where PAT takes over and makes this all possible.
As with any NAT configuration we need to first define our inside and outside interfaces. In this example I'll use FastEthernet 0/0 as my inside, and Serial 0 as my outside.
AOIP.ORG (config) # interface FastEthernet 0/0
AOIP.ORG (config-if) # ip nat inside
AOIP.ORG (config-if) # interface Serial 0
AOIP.ORG (config-if) # ip nat outside
The next step is to define which addresses in my inside network I want to allow to be translated. Let's assume my inside IP address range is 10.0.1.0 /24
AOIP.ORG (config) # access-list 1 permit 10.0.1.0 0.0.0.255
(Using a standard access-list is the easiest way to achieve this)
Then I need to configure the address that will be used by my internal IP addresses for accessing the outside interface. This can be done in 2 ways:
Option 1:
If I only have 1 public IP address, which is the case with home ADSL, the router will already have that IP address allocated to it by your ISP. The only thing I can do is tell the router to share that address with my internal hosts.
AOIP.ORG (config) # ip nat inside source list 1 Serial 0 overload
(This defines my access-list 1 as the source addresses, and tell them to be translated into the same IP address that is configured on Serial 0. The overload command tells the router that it needs to keep track of all the source and destination ports so the IP address can be used multiple times, overloaded)
Option 2:
If I have a second public IP address that I would like to use for Internet browsing, I can configure PAT for that IP address.
AOIP.ORG (config) # ip nat inside source list 1 192.168.1.1 overload
(Same as the above command, but I've specifically told the router which IP address to translate my internal hosts into)
This option is fantastic if you have multiple public addresses and you want to segment your Internet browsing based on departments or geographic locations. For example:
Marketing – 10.1.0.0 /24
Sales – 10.2.0.0 /24
Technical – 10.3.0.0 /24
I can have each of the above departments using their own public IP address, which will make log files easier to read when tracking Internet use and for troubleshooting connection errors.
access-list 2 permit 10.1.0.0 0.0.0.255
access-list 3 permit 10.2.0.0 0.0.0.255
access-list 4 permit 10.3.0.0 0.0.0.255
ip nat inside source list 2 192.168.1.2 overload
ip nat inside source list 3 192.168.1.3 overload
ip nat inside source list 4 192.168.1.4 overload